Option 1. Use The Toggle Template Builder
If your email was designed with a different editor or template, you won't be able to use the Toggle Template Builder option. See option 2.
Click open the toggle template builder.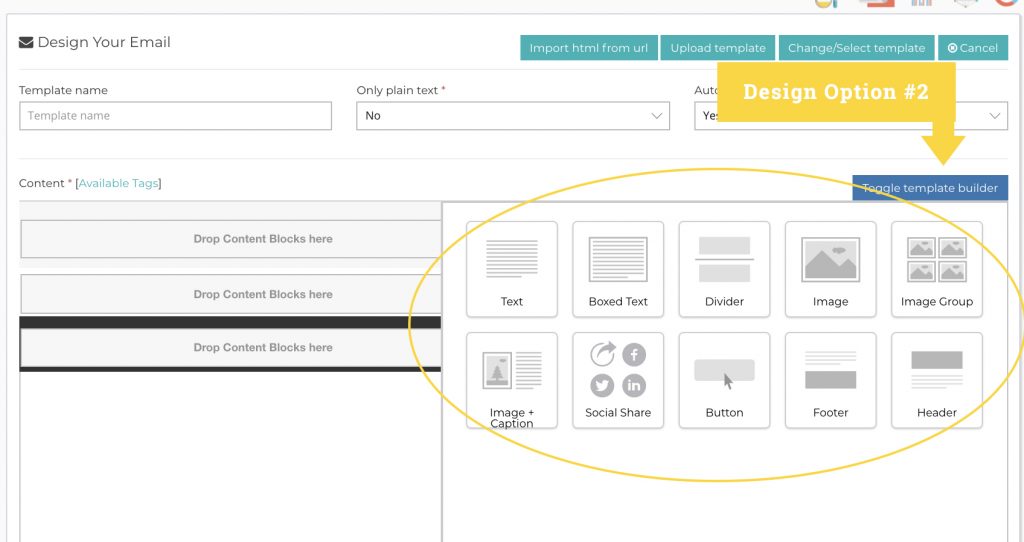 Drag the footer over to the content block.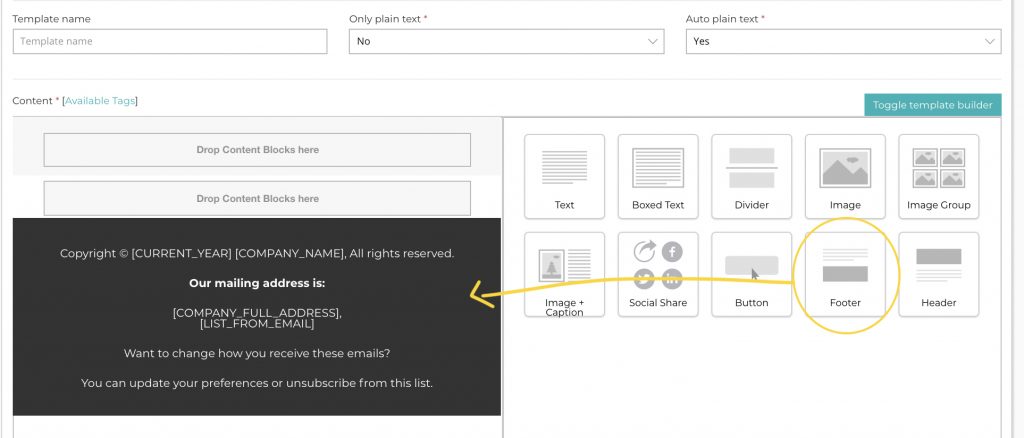 Option 2. Use the WYSIWYG Editor
WYSIWYG stands for 'What You See Is What You Get.'
Copy and paste the following to the bottom of your email.
---
Our mailing address is:
Copyright © [CURRENT_YEAR], All rights reserved.
[COMPANY_FULL_ADDRESS],
[LIST_FROM_EMAIL]
Want to change how you receive these emails?
You can update your preferences [UPDATE_PROFILE_URL] or unsubscribe from this list: [UNSUBSCRIBE_URL]
---
If you use the WYSIWYG Editor with the copy and paste above, your unsubscribe links will be very long. To avoid that,
follow this tutorial here
.
Option 3. Use new Drag and Drop Editor
Copy and paste the text from option 2 into your email footer.